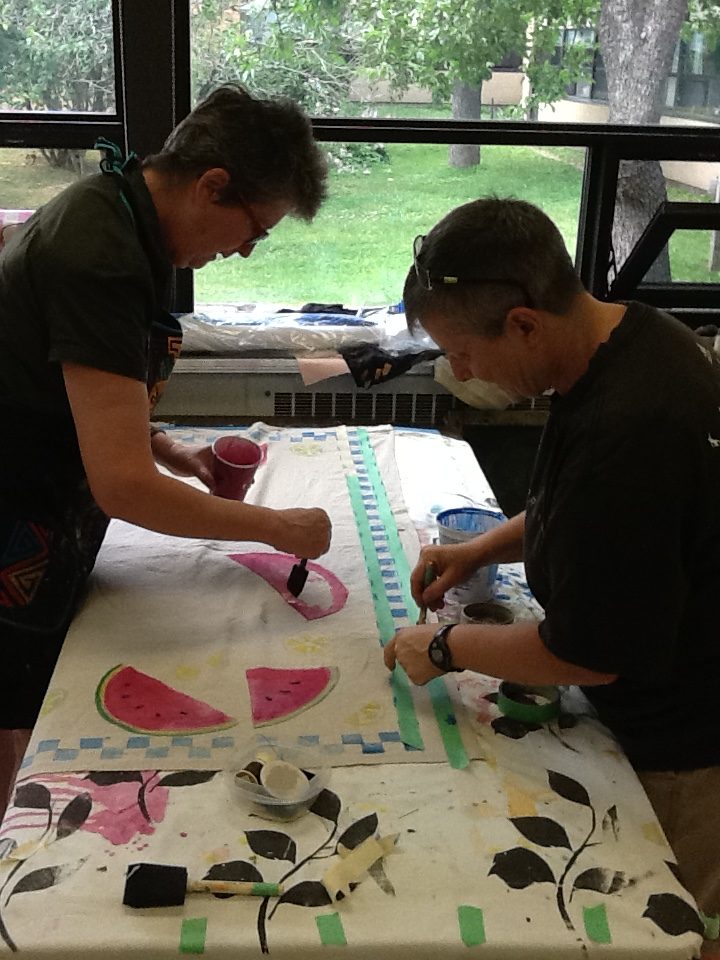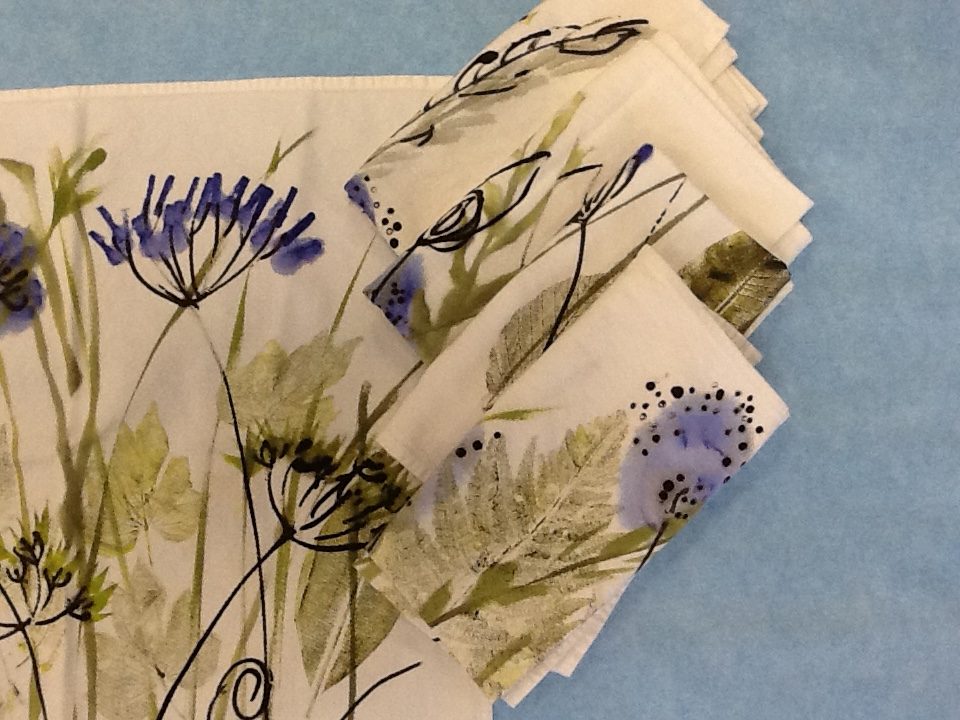 Watercolour Techiques on Fabric
Haliburton Campus
August  8th – 12th 2022
Course Code: ARTS1730
Create beautiful, colourful fabrics using watercolour painting techniques with textile dyes. Paint patterns and create textures on yardage, scarves, quilt squares, table cloths, sarongs, clothing, wall hangings, or other options. Learn various brush techniques and washes, as well as printing with leaf/botanicals. The focus will be on the simplicity and beauty of Japanese brush strokes. The environmentally friendly, washable dyes and acrylics used are ideal for strong brilliant colour or can be diluted for soft and subtle transparent shades and hues. This range makes them suitable for both fashion, interiors and mixed media. Instruction is suitable for beginners, while experienced artists of any medium will have the opportunity to combine existing skills with a new range of expressive techniques.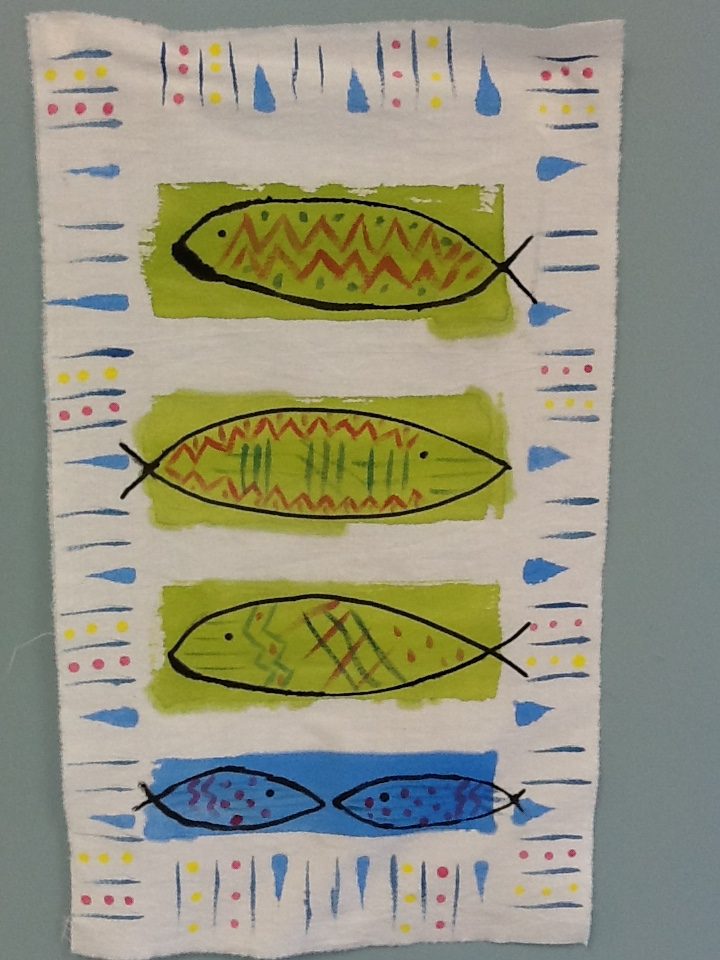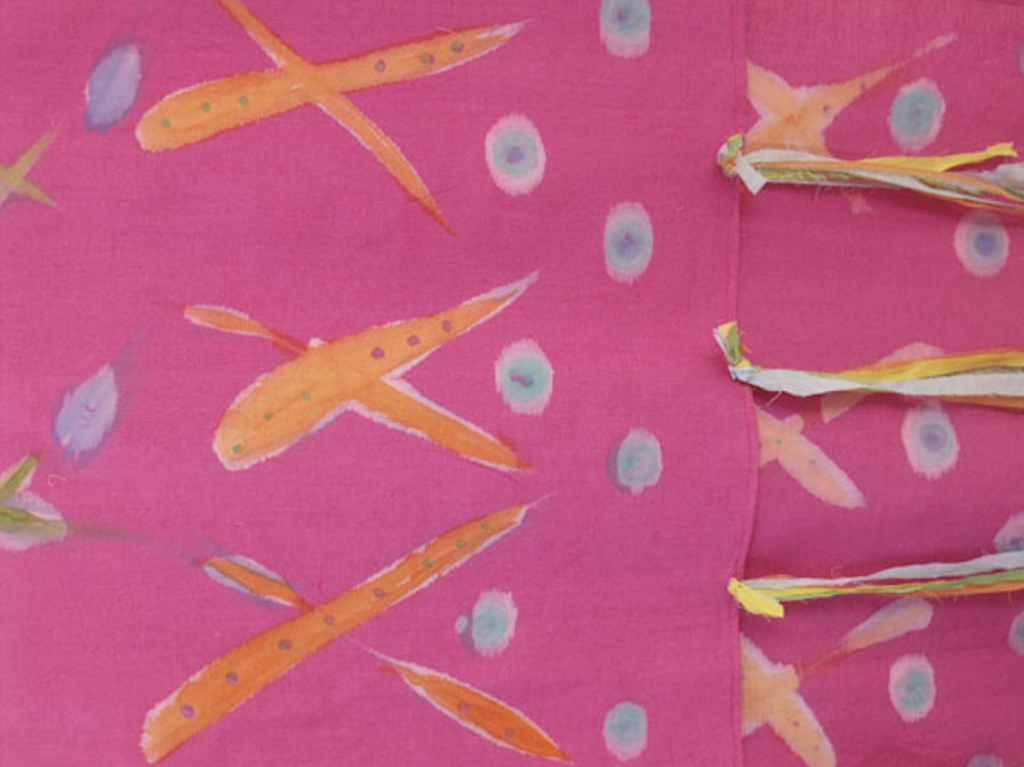 Summerhouse Studio Workshops
12 Front Street. Rockport ON 
K0E 1V0
In the 1000 Islands 
Frontenac Arch-Biosphere Reserve.
Once again Summerhouse offered our workshops 
"Create in the Country".
Enjoy a one or two day workshop, stay in a lovely local B&B, swim in the clear St. Lawrence river and visit the beautiful 1000 Islands…a learning vacation.
Please contact by phone 613-659-3415or Email for more information.